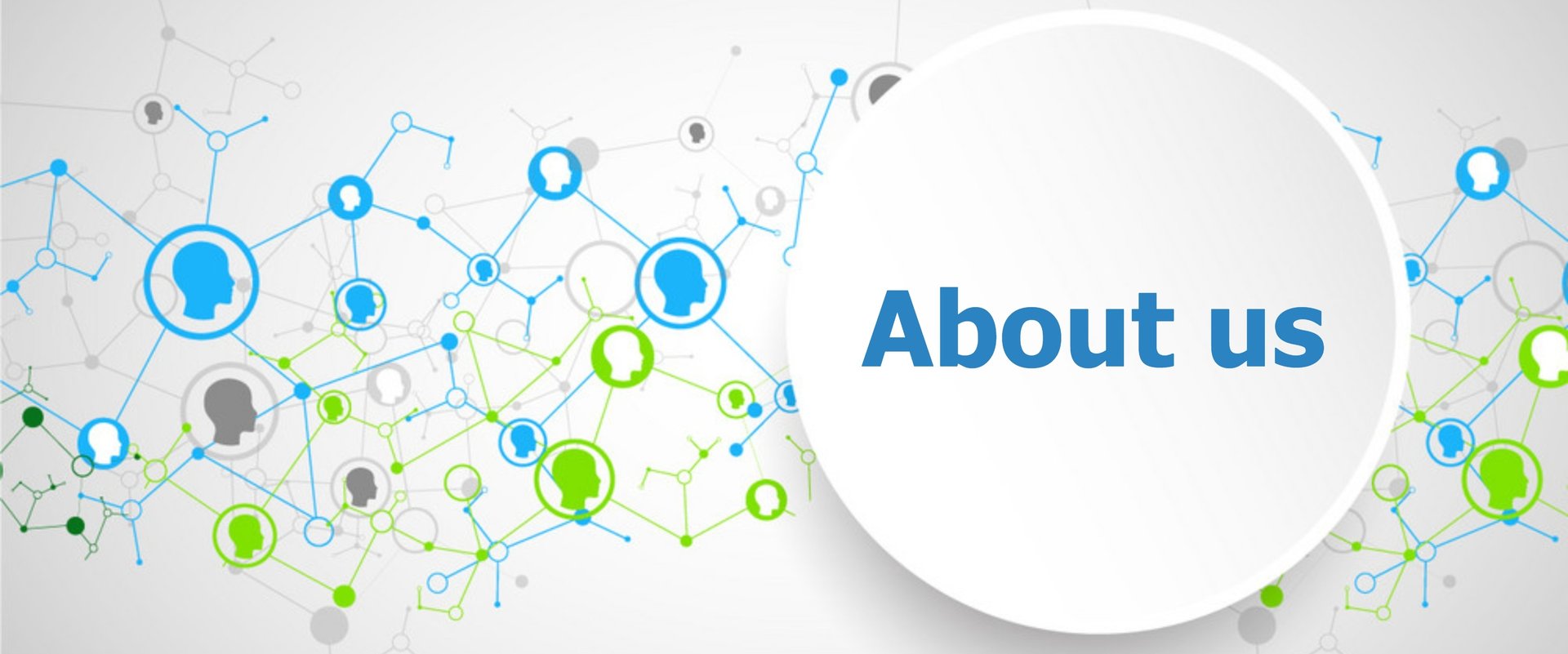 How did it all begin?
by Michael Thiele – the first president of the Caravan 2000
Perhaps you still remember the summer of 1996. The argument about the criteria for entry to the European Monetary Union was taking the strangest turns. What had begun as the vision of a historically unique Community of Europeans degenerated into a welter of public discussions on banal monetary issues.
The three of us (Udo Keidel, Hanjo Diekmann, and I) were sitting together on a fine afternoon during a visit to Assisi and talking about our feelings of frustration. Was that really all there was to it? Were the efforts at forging a European union to have no social component at all? And certainly, no thought had been spared for those who are sidelined by society - the disabled, the foreign, the homeless. It was then that it came to us - the idea for CARAVAN 2000 - the idea of a pilgrimage through Europe for variety and understanding. Not quite in the form it is in now, but still fairly specific: it would be a caravan pilgrimage from Hadamar to Assisi, which would be a mouthpiece for all those who had nobody to lobby loudly for them. A mobile meeting and integration place which makes people sit up, look and listen. Which would give an insight into the lives of disabled and disadvantaged people in Europe, those caught between exclusion and integration. This would offer the opportunity to come together across all national and cultural barriers in mutual respect and autonomy And which would help to promote respect for differences in our daily dealings with one another.
Since then our pilgrimage has already passed some important stages in its planning. We are in the fairest way to establishing a stable network of cooperation and solidarity in Europe. To develop a process by which by actually living together we learn to see Europe and our world as a place to live together in.
This is a historic opportunity that we should grasp – and grasp with all the power, we can together muster. And whatever our feelings about the Euro were- well, we have the Euro to thank for it.
Platform
PLATFORM is the first mission declaration of the European Movement for Diversity and Understanding dated from 1998. The document was formulated to communicate our statement on the social situation of the most vulnerable citizens in Europe at the turn of the millennium.
The objectives connected with the celebration of this special date have already been achieved but those which refer to the inclusion, participation, and empowerment of the disadvantaged groups of society are still actual therefore we treat the PLATFORM as our most significant manifesto up to date.
Caravan 2000 - from Hadamar to Assisi - a European movement for diversity and understanding
The year 2000 symbolizes a step into a new era. We will be given the opportunity to pause for a while and to question ourselves: Where do we come from? Where do we go to?
Our common cultural heritage explicitly confers to both disabled and disadvantaged people a right to live. Our history, however, has not always met the requirements resulting from this right. Charity alone is no guarantor for humanity.
All people are invited, in the spirit of the Declaration of Human Rights, to thoroughly occupy themselves with the past 2000 years of history. The goal of the Caravan 2000 is to approach the years to come where man - in all his aspects of diversity - will be the focal point. Each individual has the right to live and to have a share in society. This inalienable right must not be withdrawn for reasons of disablement, disadvantage, or diversity. The UN-Charter of the Human Rights and the 22 Standard Rules on Equalisation stand for this postulate.
Nowadays, in many countries disabled people are much better integrated than ever before. Nevertheless, the issue related to the question of which life has more value than others is still haunting the minds and is even a topic of current discussion in the medical branch of eugenics. However, the democratic and cultural maturity of society reveals itself particularly by the way in which we treat people suffering from disablement, discrimination, exclusion and poverty and how we succeed in granting them a normal life, self-determination and participation in all social processes.
Caravan 2000 wants to benefit from the turn of time and the new epoch and to learn from both our common heritage and the distinctiveness translated by our European history and culture; to discover its essential elements in order to develop common strategies for the future. The aim is to encourage normality where things appear to be distinct and to promote a new dimension of social integration:
of disabled people,

of foreign origin,

of disadvantaged people.
Explaining the rights of disabled people is not enough! What they need is the establishment of conditions that enable them to practically live up to these rights. The Caravan 2000 will be a milestone in this context and will facilitate international exchanges and meetings between:
disabled and disadvantaged people,

people of different nationalities and cultures,

people whether poor or rich, strong or weak, young or old, employed or unemployed.
The Caravan 2000 is designed to achieve this goal together with its international partners. Intercultural programs where people meet and where both disabled and disadvantaged people may participate do not focus on sympathy with the weak but stress the recognition of their creativity and joy in living.
One concrete expression of this goal will be a conference train of the Caravan that will leave from the memorial site of the German town of Hadamar. This town symbolises the systematic assassination of an innumerable amount of disabled people. From there, the Caravan will go to various sites and towns throughout Europe of historical and current significance for its ideas, to the Italian town of Assisi which stands for a special commitment to people - whether ill, weak or poor - in the spirit of Francis of Assisi.
Consequently, the Caravan 2000 is a journey into the past, looking for a common social basis and new ways for the treatment of disabled people, striving for an even better social future in Europe. This trespassing shall make use of a large number of different ways of dealing with each other, provide for a common learning experience, stimulate, and trigger dormant and long-forgotten potentials.
The Caravan 2000 will stress the tension between two poles: the right of disabled people to live their life and their assassination; their integration and their exclusion, and thus between the past, the present, and the future. In a number of events such as concerts, plays, exhibitions, seminars, expert meetings, public debates, and multimedia presentations, people participating in the Caravan will be able to widen their horizons.
The result of all this will be a new impetus for a new intercultural and integrative educational approach for disabled people and two youth centers - one in Hadamar and one in Assisi. With the cultural context in these countries and the evaluation of the experiences made during the Caravan, the young people will continue a dialogue on:
modern strategies of integration for the needs of today and tomorrow,

the creation of an information platform for advanced approaches to integration in Europe,

the increased awareness of the public through common action programs with disabled people,

the perspectives for a new ethical concept on the treatment of disabled and disadvantaged people and for an image of a man strong enough for the times ahead,

new ways of meeting with other people, and on the search for creative potentials by means of dialogue, the treatment of disabled people in fascist and totalitarian states,

the international exchange with respect to European unification and

the projects of co-operation concerning the work with disabled and disadvantaged people.
Note of Hadamar: We are Europe!
Nothing about me without me, because I can speak for myself!
The members of Caravan 2000, a network for understanding and diversity in Europe and the neighboring countries, welcome the ratification of the UN convention on the rights of people with disabilities!
The UN convention is an important step in the direction of creating equal opportunities for people with disabilities! However, their situation still leaves a lot to be desired:
Good effective service models have been developed, but they still need wider implementation and more adequate funding.

In most European countries, children with disabilities and other special needs must attend special schools and are not included in mainstream schools!

The employment rate of persons with disabilities in all European countries is significantly lower than that of the majority in the relevant age groups. People with special needs must often work in sheltered workshops where salaries are low and social benefits are not available.

Institutional care is still widely practiced instead of community-based, individual living, which is the preferred choice of most people with special needs and of their families!

Physical presence in the community is not inclusion! There is ample evidence that persons with disabilities today spend less time outside their homes, have fewer leisure opportunities, and feel more isolated from the communities in which they live, compared to other citizens.

We witness daily instances of discrimination of people with disabilities and instances of undignified and disrespectful treatment!
In agreement with the values underlying the UN Convention and its Amendment from 1997, we believe that: "Disability is a natural part of the human experience and in no way diminishes the right of individuals to live independently, enjoy self-determination, make choices, contribute to society, pursue meaningful careers and enjoy full inclusion and integration in the economic, political, social, cultural and educational mainstream of society!"
Now, that the rights of people with disabilities have gained worldwide recognition, the time has come to define a successful strategy for improving the quality of their lives everywhere. To do this we must address the following areas: Family, education, leisure time, work, health, and mobility.
The members of Caravan 2000, working in more than 20 countries have the potential capacity to develop such a strategy!
Neunhagen Declaration: We are Europe!
Nothing about me without me
The members of Caravan 2000, a network for understanding and diversity in Europe, appeal to the states that signed the UN convention on the rights of people with disabilities, to ratify and implement the contents of its articles.
Good effective service models are known and available, but underfunded!

Old and ineffective service delivery must stop and the funds maintaining them must be reallocated!

The rule today should become the exception: More inclusive education – fewer special schools. More supported employment on the mainstream labor market - less sheltered workplaces. More community-based, individual living – less institutional care
That is our vision of equal chances!
Caravan 2000, with its members working in 15 countries has the network, and the cultural pluralism to contribute significantly to the necessary change!
We want to take part in this renewal process!
Every country must guarantee equal access for people with disabilities in the fields of health, education, housing, work, and leisure time. They should have a voice in politics!
The reduction of barriers starts in the mind!
Individual abilities allow for participating and contributing to the development of the society we live in. Persons with disabilities are potential actors in the creation of inclusive communities! They are also a potential economic force in society.
"To become oneself among the others": The human being can only realize their personality when interacting with other people. Therefore we favor inclusion as opposed to exclusion!
Humanity must build and count on the competencies, strengths, and sensitivities of every individual.
Learning together – living together – creating together: Inclusion means we all go to the same schools, work in the same mentally and physically barrier-free environments, and respect every culture.
"Nothing about me without me": Every human being is an expert on themselves!
Caravan 2000 stands for the participation of persons with disabilities on all matters concerning themselves.