Caravan 2000 International


IDA (Inclusive Digital Academy)
Project No. No. 2019-1-FR01-KA204-063005
IDA is a 3-years project co-funded by the European Commission that aims to develop and improve the digital skills of people with intellectual disabilities. With the interactive support of people with mental disadvantages, IDA will create an App to train these skills. Ten of Caravan2000 members are collaborating on this project.
Read more about project IDA (Inclusive Digital Academy)
IDA project - learning platform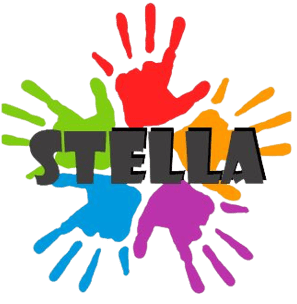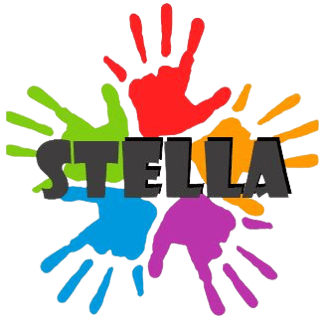 STELLA (Staff's European Lifelong Learning Academy)
Project No. 2017-1-DE02-KA204-004167
After completing the EU-funded ELLA project with great success, the IB Behindertenhilfe has received further funding from the EU-Programmes Erasmus+ for the project: "STELLA - Staff's European Lifelong Learning Academy"
Partners from ten different countries formed a strategic alliance, cooperating for innovative changes within prioritized fields of practice; social inclusion, diversity, and the education of staff.
The participating partners are organizations based in France, Germany, Greece, Italy, Lithuania, the Netherlands, Poland, Sweden, Turkey, and the United Kingdom.
The organizations worked on developing practical methods for - and with people with special needs in social abilities, such as Organizational skills, Social Behavior, Team Ability, Analytical Thinking, Communication Skills, and Technical Skills.
People with special needs were invited to take an active role as experts in the various fields of activity addressed in this project. The final product will be a handbook for Understanding and Improving the Fundamental Competences of People with Special Needs.
Read more about project STELLA (Staff's European Lifelong Learning Academy)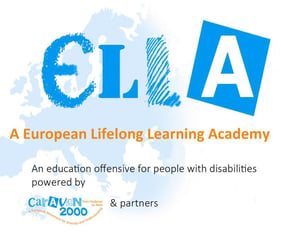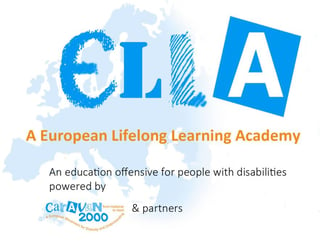 ELLA (European Life Long Learning Academy)
Project No. 539390-LLP-1-2013-1-DE-GRUNDTVIG-GNW
The ELLA (European Life Long Learning Academy) project offered a variety of cutting‐edge examples in inclusive adult education for people with and without disabilities: 19 organizations from 10 European countries and Israel, developed, administered, evaluated and disseminated information on seven different educational and methodical approaches to inclusive adult education.
The Caravan members cooperated in conducting a series of international exchanges and workshops, inspired by the Convention on the Rights of Persons with Disabilities.
Read more about project ELLA (European Lifelong Learning Academy)